BlueDot
The BlueDot foundation helps students from the Technical University Delft to bring their product to the market. BlueDot links conceptual work from students with the market. For and by students, the foundation functions as platform and as design label.
"The aim of platform BlueDot is to provide students with a valuable learning experience. By bringing together the knowledge of the TU Delft and the business world BlueDot gives students the opportunity commercialize their own products. BlueDot therefore gives the opportunity to talented students to gain important practical skills."
The label BlueDot produces products with a license and sells them under the BlueDot label. By promoting the student as well as the product a direct connection is created between consumers, companies and students. As chairman I am responsible for BlueDot's daily operations and the representative of BlueDot. Other tasks include establishing and controlling a policy, legal matters, team management and BlueDot.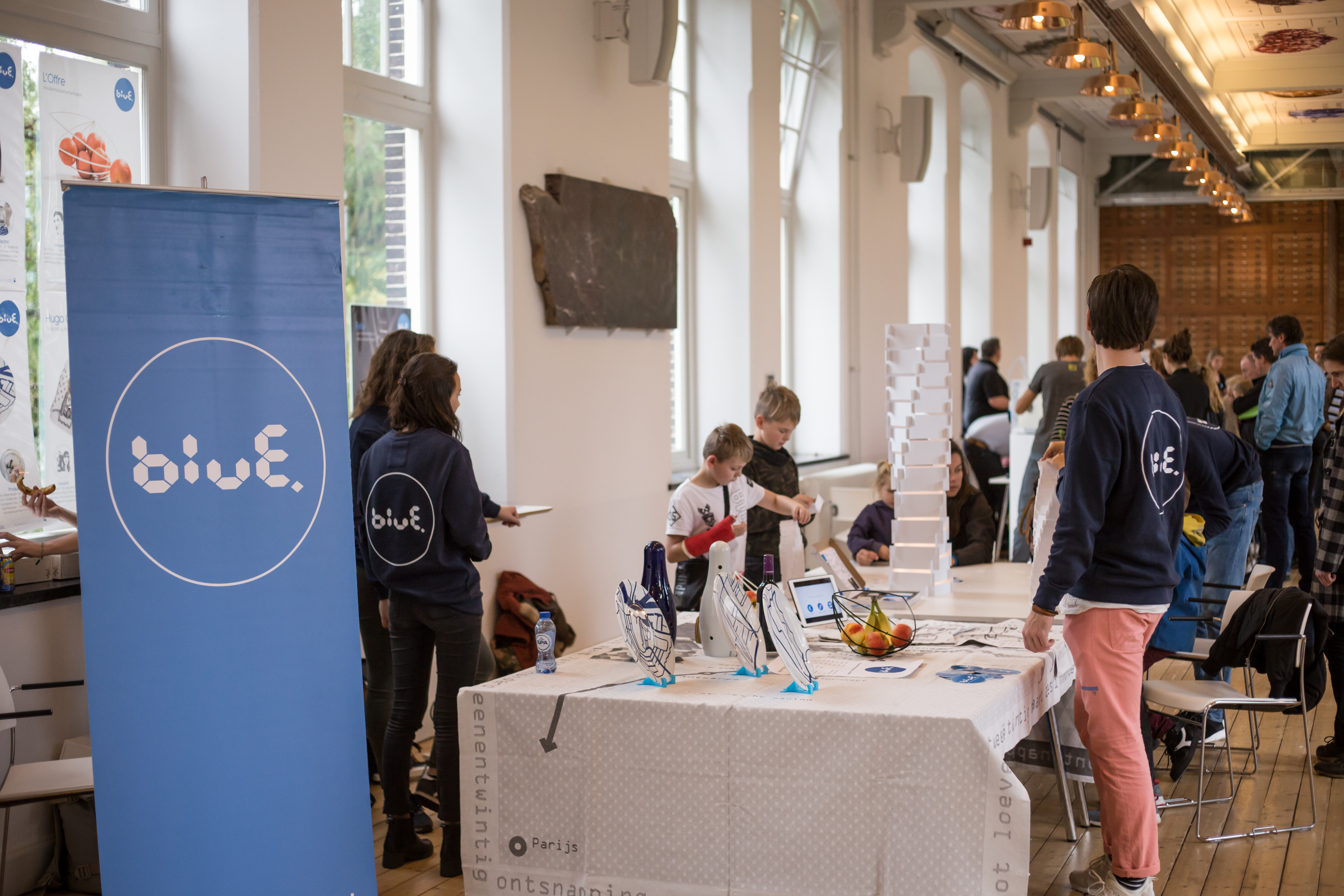 One of the activities BlueDot participated in or organized was the Scienceday 2017 in Delft. BlueDot was invited to inspire children and their parents about Industrial Design by explaining what it's like to be an inventor.
The cities of Amsterdam and Delft are both known for their characteristic and beautiful canals. In cooperation with BlueDot and Royal Delft, Barbara Grosse-Hering combined the distinctive patterns of these waterways with the tradition of Delft Blue pottery in her series of decorative plates. The 'Waterways' series was designed for the 'Delft Tableware Design Competition 2011', in which it was a nominee. Waterways is one of BlueDot's most successful products.
Project details